Legend of Legaia Seru
Zenoir
ゼノール, Zenōru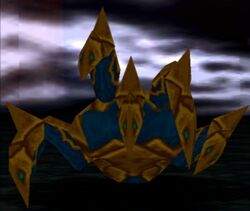 Lv. 1 Stats
HP
MP
ATK
428
70
75
UDF
LDF
INT
67
53
90
| SPD | AGL |
| --- | --- |
| 59 | 72 |
| EXP | G |
| 257 | 93 |
Zenoir
ゼノール, Zenōru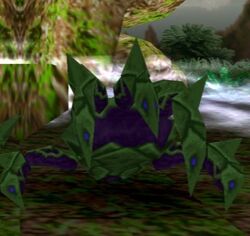 Lv. 2 Stats
HP
MP
ATK
628
100
135
UDF
LDF
INT
107
85
114
| SPD | AGL |
| --- | --- |
| 92 | 72 |
| EXP | G |
| 543 | 203 |
Zenoir
ゼノール, Zenōru
250px
Lv. 3 Stats
HP
MP
ATK
2,800
200
215
UDF
LDF
INT
195
156
182
| SPD | AGL |
| --- | --- |
| 252 | 72 |
| EXP | G |
| 2,901 | 1,006 |
Zenoir (ゼノール, Zenōru) is the 2nd Fire Seru in Legend of Legaia. It is a hand-like Seru that attacks with scratches, punches, and fireballs.
Zenoir is a Fire Seru that looks like a gigantic hand with eyes on each claw and a long tail. It will crawl over to enemies on its fingers and either claw them or clench into a fist and use smash attacks. Zenoir can also unleash large balls of fire at an enemy from long distances.
Summon Spell
Edit
Upon absorption, Zenoir will attack with the ability Vertical Hammer, which hits a single target straight on and will hit it a second time + any other Monster/Seru that is in the explosion's radius.
Main article: Vertical Hammer
Ad blocker interference detected!
Wikia is a free-to-use site that makes money from advertising. We have a modified experience for viewers using ad blockers

Wikia is not accessible if you've made further modifications. Remove the custom ad blocker rule(s) and the page will load as expected.