Legend of Legaia Seru
Vera
ヴェーラ, Vēra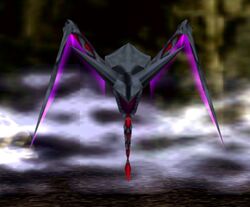 Lv. 1 Stats
HP
MP
ATK
102
20
30
UDF
LDF
INT
44
48
24
| SPD | AGL |
| --- | --- |
| 48 | 72 |
| EXP | G |
| 90 | 31 |
Vera
ヴェーラ, Vēra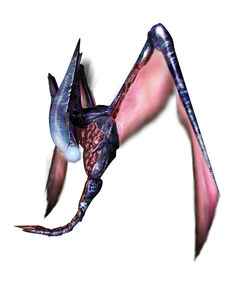 Lv. 2 Stats
HP
MP
ATK
279
40
72
UDF
LDF
INT
98
120
52
| SPD | AGL |
| --- | --- |
| 68 | 85 |
| EXP | G |
| 248 | 80 |
Vera
ヴェーラ, Vēra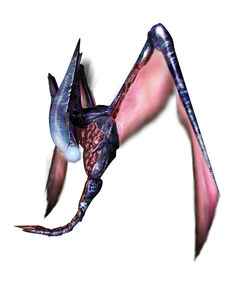 Lv. 3 Stats
HP
MP
ATK
1,486
90
155
UDF
LDF
INT
270
400
271
| SPD | AGL |
| --- | --- |
| 235 | 118 |
| EXP | G |
| 2,808 | 975 |
Vera (ヴェーラ, Vēra) is the first Light Seru found in Legend of Legaia.
Vera is first found in Mt. Rikuroa by Noa and Vahn as they make their way up the mountain to the Genesis Tree. As a Light Seru it has the power to cure HP and status. As it is the first healing Seru it is also the least powerful of the healing spells. Vera can only heal 1 party member at a time unlike Orb and Spoon.
Vera shares many traits of a vampire bat.
Summon Spell
Edit
Upon absorption, Vera will use the ability Mystic Care when summoned, which heals a single ally's HP as well as status effects depending on its level.
Main article: Mystic Care
Vera costs the least MP of any spell, at only 6.
Vera's "Bloodsucker" ability will cause more damage to a character using 'Spirit'
Vera can be absorbed by Vahn and Noa at Level 1, and then can be absorbed by Gala at level 2.
Vera, in Lv.3, gives the same amount of Exp. of Swordie, also in Lv.3.