Legend of Legaia Seru
Theeder
シーダー, Shīdā (Cedar)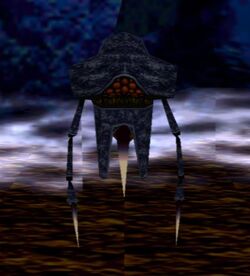 Lv. 1 Stats
HP
MP
ATK
100
50
32
UDF
LDF
INT
40
48
20
| SPD | AGL |
| --- | --- |
| 24 | 52 |
| EXP | G |
| 50 | 18 |
Theeder
シーダー, Shīdā (Cedar)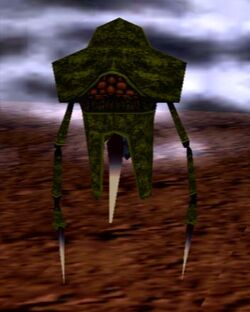 Lv. 2 Stats
HP
MP
ATK
255
70
85
UDF
LDF
INT
76
84
78
| SPD | AGL |
| --- | --- |
| 61 | 52 |
| EXP | G |
| 180 | 56 |
Theeder
シーダー, Shīdā (Cedar)
250px
Lv. 3 Stats
HP
MP
ATK
1,325
200
205
UDF
LDF
INT
296
376
171
| SPD | AGL |
| --- | --- |
| 213 | 122 |
| EXP | G |
| 2,745 | 953 |
Theeder (シーダー, Shīdā, lit. "Cedar") is the first Lightning Seru found in Legend of Legaia.
Theeder is a compact Lightning Seru that appears to be composed of electric wiring underneath its hard shell. It levitates toward enemies and will smack them with its spiked appendages on its arms, or shoot out a bolt of lightning with the spike underneath its body.
Summon Spell
Edit
Upon absorption, Theeder will attack with Turning Laser when summoned. Theeder creates a spinning laser that will hit a single target directly, plus any other enemy that gets caught in the sweep of energy afterward.
Main article: Turning Laser
Theeder is the only Seru that can not be absorbed at Lv. 1 and can only be absorbed at Lv. 2 and Lv. 3 because Noa doesn't have a Ra-Seru while in Snowdrift Cave.