Legend of Legaia Seru
Slippery
ヌルモ, Nurumo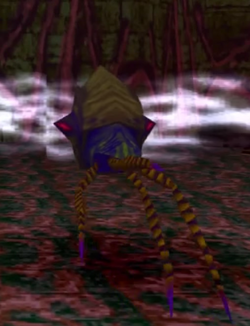 Lv. 1 Stats
HP
MP
ATK
2,000
100
237
UDF
LDF
INT
404
436
236
| SPD | AGL |
| --- | --- |
| 204 | 136 |
| EXP | G |
| 2,250 | 750 |
Slippery
ヌルモ, Nurumo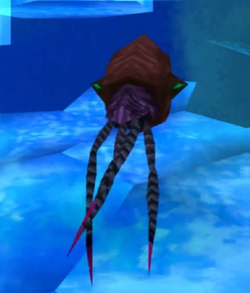 Lv. 2 Stats
HP
MP
ATK
2,600
300
262
UDF
LDF
INT
428
436
247
| SPD | AGL |
| --- | --- |
| 226 | 136 |
| EXP | G |
| 2,700 | 875 |
Slippery
ヌルモ, Nurumo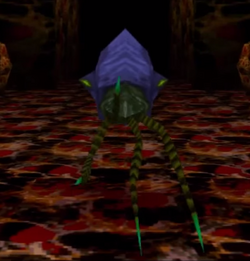 Lv. 3 Stats
HP
MP
ATK
3,004
400
275
UDF
LDF
INT
444
456
258
| SPD | AGL |
| --- | --- |
| 240 | 138 |
| EXP | G |
| 3,900 | 1,062 |
Slippery (ヌルモ, Nurumo) is the third Water Seru found in Legend of Legaia.
Slippery's main body looks like the shell of a sea-snail, with a slanted red eye on each side. Out of the shell's mouth protrude four long tentacles that writhe constantly. Slippery moves by using levitation.
Summon Spell
Edit
Upon being summoned, Slippery causes it to rain on the field. After the rain starts to pour heavily, Slippery crosses its tentacles and causes the rain to turn red and harm all targets on the field.
Main article: Deadly Rain
Ad blocker interference detected!
Wikia is a free-to-use site that makes money from advertising. We have a modified experience for viewers using ad blockers

Wikia is not accessible if you've made further modifications. Remove the custom ad blocker rule(s) and the page will load as expected.