Home
Talk

2
715pages on
this wiki

The encyclopedia for fans of Legend of Legaia and Legaia 2: Duel Saga that anyone can edit.
715 articles since September 2008.
Note: This is NOT a wiki that is free of spoilers.


About the wiki • Wiki tutorial • Help pages • Rules and guidelines • Recent changes • Forums
Legend of Legaia and Legaia 2: Duel Saga opening FMVs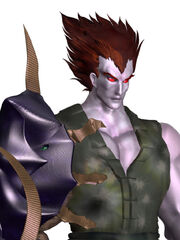 Songi is one of the primary antagonists of Legend of Legaia. Like Gala, he is a former monk of Biron Monastery, one of considerable rank. Ruthless, arrogant, and power-hungry, Songi is initially a rival to Gala, but later becomes a rival to the whole party. He is a recurring boss, being fought three times over the course of the game. Songi was raised in the Biron Monastery under the guidance of Master Zopu and learned the ways of Biron and martial arts, taking a solemn vow to never join with any Seru and to handle anything that threatened innocents with the power he had on his own. Songi was a fine martial artist and capable of beating all but one: Gala. He and Songi were like brothers, and Songi always found himself trying to figure out ways to beat him and prove himself the superior warrior and the true Master.
Over the years of his life, Songi transformed into the ruthless, arrogant and cruel man that the player encounters in the game at Biron Monastery. Unlike Gala, who wishes to have nothing to do with the Seru, Songi is intrigued and instantly wants to further his own power to beat Gala.
---
Love Interests: Part 1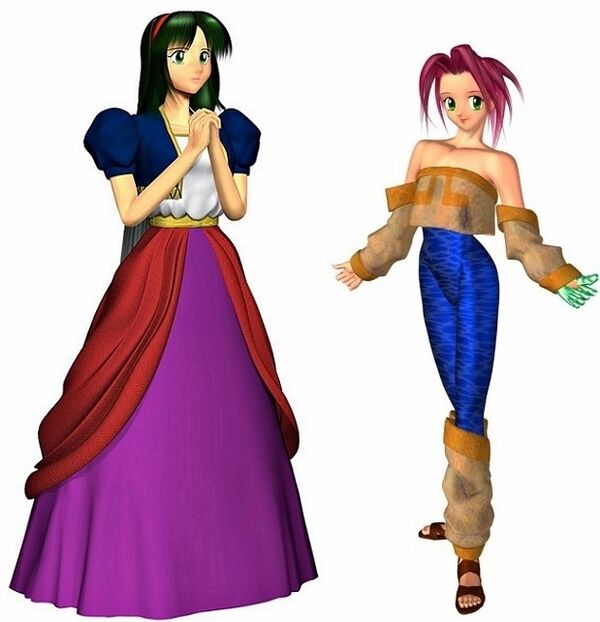 Who should Vahn be with after he saves the world?